Welcome to the post graduate department of Business Studies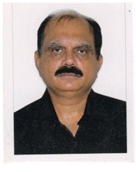 The Post-Graduate Department of Business Studies was established in the year 1964. The Department is housed in the ground floor of the Post-Graduate building adjacent to the University Administrative office. Our department is the only in Gujarat, consistently engaged in promoting teaching, research and extension activities which is reflected in terms of highest number of M. Com. (Regular), M. Phil. and Ph.D. students produced with various super specializations in Commerce/Management. The department has organized 5 UGC sponsored Refresher Courses, 22 State/National Seminars, 2 Workshops and one All India Commerce Conference in 1965. The department has commenced the Self-Finance Programme in M. Com. and M. Phil. It also offers evening Post-Graduate Diploma in Business Management (PGDBM) and Post-Graduate Diploma in Human Resource Development (PGDHRD) on self-finance basis. The department has a unique programme for the continuous evaluation of students – Communication Skill Development Scheme (CSDS). The department organizes debates, elocution competitions, seminars, guest lectures, factory visits, students' workshop, proficiency in English, earn while you learn etc. The department has introduced Choice Based Credit System (CBCS), Semester System and Grading System from June, 2010.
The department has 3 Professors, 3 Associate Professors and 2 Assistant Professors actively engage in research and extension activities. The faculty members completed 6 Major Research Projects and 4 are on-going, 19 Minor Research Projects and 1 is on-going and published 65 books. The existing faculty members, Dr. P. K. Rathod (2002-03), Dr. R. M. Joshi (2003-04), Dr. Y. M. Dalwadi (2010-11) and Dr. M. K. Patel (1992) – Retd. Prof. & Head and Emeritus Professor and former faculty members Dr. P. H. Vyas (2001-02) and Dr. R. M. Rathod (2009-10) participated in the Faculty Development Programme (FDP) in Management, Indian Institute of Management, Ahmedabad (IIM-A), India.
The department has organized 4 National Seminars under the UGC SAP Scheme. First National Seminar was on "Corporate Disclosure in India" held on 28-29 January, 2008, Second on "International Financial Reporting Standards (IFRS) – One single accounting for the World Economy" on 10-11 February, 2009, Third on "Current Issues in Corporate Governance" on 29 January, 2010 and Forth on "Investors' Protection: Present Scenario and Future Perspective" on 28-29 January, 2011. The Department organized a One-Day Joint Workshop on "Contemporary Issues of Accountancy and Commerce Education" with Board of Studies, Institute of Chartered Accountants of India (ICAI), New Delhi on 18 October, 2011.
The Departmental Research Support (DRS-I) for five years i.e. 1.4.2007 to 31.3.2012 under Special Assistance Programme (SAP) of UGC has put the Department on the national map. Dr. P. K. Rathod, Professor & Head is a Coordinator and Dr. Sandip K. Bhatt, Professor is a Deputy Coordinator of the SAP Scheme.